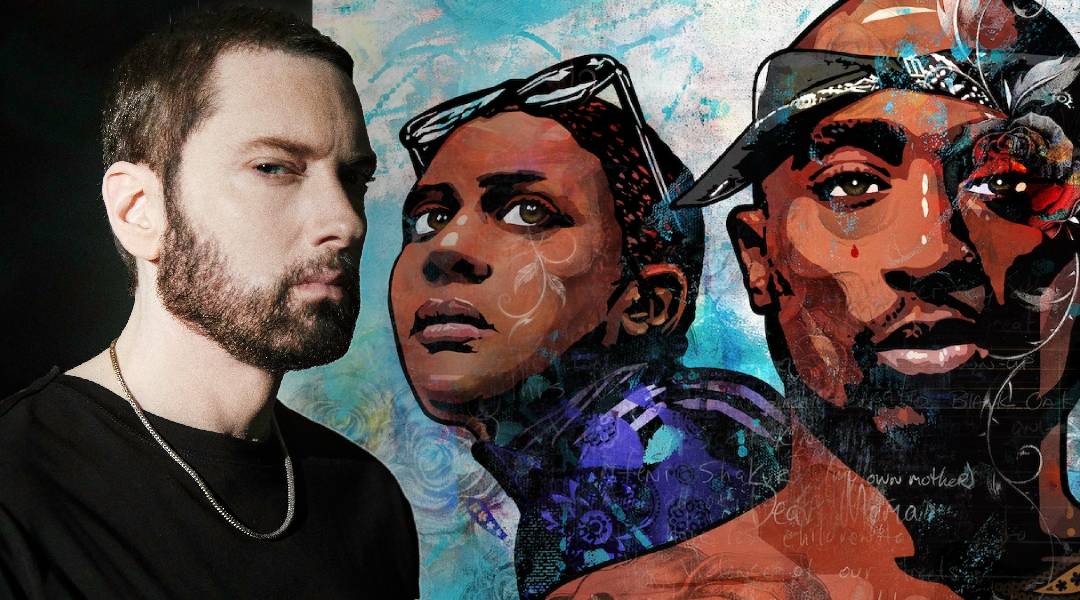 The new five-part docuseries "Dear Mama: The Saga Of Afeni and Tupac Shakur" premiered on Hulu on April 21, 2023. The deep dive into Tupac's inner life features Dr. Dre, Snoop Dogg, Mike Tyson, and Eminem among others.
It chronicles the life and legacy of Tupac Shakur and his mother, Afeni Shakur, a Black Panther activist. Afeni, a Black Panther and feminist of the 70s, had a significant influence on Tupac's life, which is evident in his lyrics. As noted by FX, the series explores the connection between the activism of the 70s and the culture of the 90s.
Only two episodes are available so far, and the intro gives the taste of more personal testimonies to come from remarkable figures of the culture Tupac pioneered.
Dr. Dre: Tupac's legacy… Man, it's really difficult to sum that up.

Mike Tyson: Anywhere I go — Russia, Kazakhstan, Uzbekistan, — [they ask], "How was Tupac? What was he like?" Children soldiers from Uganda were like, "Tupac blows my mind".

Eminem: Tupac was the first rapper to me that could make me cry. Just like, oh my god, that's me!

Snoop Dogg: They say, a man ain't a man till he's 27. He's still a baby at 25. But [Tupac] was a special motherfucker. And the spirit that has only grown through his mother. She was great before he even got here.
Needless to say that for Eminem his connection to Tupac has not got broken with age. Marshall produced "Loyal to the Game", Tupac's ninth studio album and fifth posthumous studio album. But even before that, Em wrote a letter to Tupac's mother, Afeni Shakur, asking her to let him work on Tupac's next album. The letter evidently sounded convincing, as Afeni agreed and allowed Marshall to produce three new songs for the 2003 soundtrack album, "Tupac: Resurrection".
Em knew how important was Tupac's connection to his mother way before this documentary. However, the general public can discover now facts and even g some new music, as the creators promise to make "Dear Mama" both an audio and visual experience.
Watch the trailer on the official website.